Problems always show up when you least expect them, and that is why we at "Locksmith Thousand Oaks" are always available to solve any issue you have with either your locks or keys. Our car ignition repair service is offered when your key is stuck or broke inside the ignition or you can't start the car with it. Our company works with all types of cars irrespective of their manufacturer, model or age.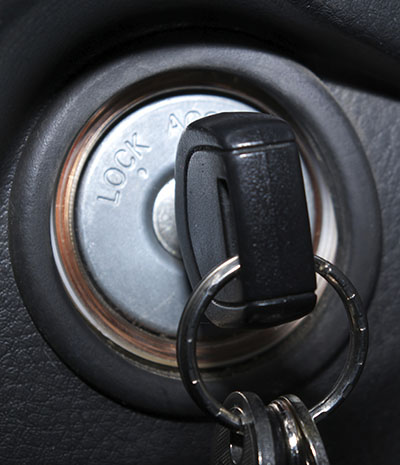 Professional Ignition Repair Service
As experienced auto-locksmiths we came across many cases of broken keys, which is by itself a problem, but when the broken part is stuck in the ignition it's a whole different story. There were many customers who tried to forcefully pull the broken part out. Some of them made it, and were left with no keys and a broken ignition. So, what should you do in case the keys are stuck, or broken?

* Do not try to forcefully turn the key
* Do not try to forcefully remove the key or a part of it
* Call our locksmiths!
We will be there for you before you know it, extract the key from the ignition, and in case it is damaged in any way, fix it on the spot. Each and every one on our team has the knowledge and the experience to deal with the problem in a safe and professional manner.
Aside from ignition repair and cutting new keys, you can also count on us to fix any of your car locks, including the trunk. Have you lost your keys and now worried they might have gone into the wrong hands? Let us rekey the ignition and locks. Of course, a new key will be made and programmed so you can start using it right away.
Count on our experts for any lock and key issue you're having with your locks and keys. We are at your service around the clock, and ready to head out at any given moment with the best equipment and the right solutions for any problem. All you need to do on your part is to give us a call, and we will be with you before you know it!
Browse our website to learn more about our services and what we can offer you today!